NAVIGATION
Need A Kissimmee Home Inspection?
Kissimmee Home Inspector, Gordy Haynes offers a Special and Unique Home Inspection Service and optional Cost Estimate for all Kissimmee Home Inspections that could save you thousands of dollars...We provide some of Kissimmee Home Inspection Best Values!
---
A Kissimmee Home Inspection from a Certified State Licensed Kissimmee Home Inspection Firm is one of the best things a Kissimmee home buyer, home seller or Kissimmee home or property investor can have. We all know the Kissimmee real estate market has some great Kissimmee homes and condo's for sale. Not to mention the many great Kissimmee home values that exist with the banks and many Kissimmee foreclosed and short sale homes that available...BUT BEWARE. If you have an inexperienced Kissimmee home inspection firm or home inspector do your inspection with little or NO home building experience, you may get a cheap price for your Kissimmee home inspection, but the knowledge and insight you will gain from the Kissimmee home inspection report can fall short of a well informed and unbiased home inspection. There simply is NO SUBSTITUTION FOR EXPERIENCE! Orlando's Best Home Inspection is the Home Inspection division of Gordy Haynes, State Certified General Contractor, LLC. We have been in business more than thirty years and have done 1,000's of square feet of home building and other related construction services over the last thirty years. Gordy Haynes was one of the first 200 members of the Florida Association of Building Inspector (FABI) in the late 1990'2 (past member now). Home inspection and in particular, Kissimmee Home Inspections are our passion.
If you are a Kissimmee Real Estate Broker or Kissimmee Sales Associate, we'd like to be one of your referring Kissimmee Home Inspection firms. We offer every type of Kissimmee Home Inspection including bank foreclosure and short sale home inspections. Our Kissimmee Home Inspection Reports provide accurate, detailed explanations of the inspection issues in plain, easy to understand English. We don't use excitable or dramatic descriptions that can cause undue fear or concern but we convey the facts in simple basic terms for your clients. We want you and your clients to succeed and the deal to close. We just don't do shallow and incomplete Kissimmee Home Inspections. We work for our clients and their interest ONLY is the bottom line. The goal we know you have as well.
Our Kissimmee Home Inspection Services Include;
Standard Kissimmee Home Inspection

Sellers Pre-Listing Home Inspection

Buyer Home Inspection In Kissimmee

Kissimmee Four Point Home Inspection Referral

Kissimmee Condo Inspection

Home Inspection Service For Maintenance Concerns

Specialty Home Inspections

Kissimmee Luxury Home Inspections

Kissimmee Foreclosure Inspections

Bank REO Inspections In All Kissimmee Areas

Investor Inspection For Kissimmee Real Estate

Kissimmee Home Inspection Cost Estimates Of Issues Found

All General Real Estate Inspections In Kissimmee And Surrounding Area

Optional Inspection Cost Estimates For Buyers, Sellers, Brokers And Contractors
What Some Of Our Many Satisfied Clients Have To Say...
" Gordy inspected two homes for us. He is through, very detail and is a great home inspector to work with. His Kissimmee home inspection reports are detailed yet easy to understand. I recommend him highly. "
Home Buyer
" We had our home inspected by Orlando's Best Home Inspection and couldn't have been happier. They gave us clear report and explanations of all the questions we had about our home inspection. Very knowledgeable inspector. Would use again. "
Home Buyer
" I use Gordy to do a home inspection BEFORE we put our home on the market. He found things we had looked at for years but just didn't see. I know the buyers home inspector would have found them, then I would have been pushed to correct items that could have cost us the sell. Absolutely recommend Gordy Haynes."
Home Seller
" We had the home Inspection AND the Cost Estimate. His estimate showed repair cost and replacement of some items that would have cost thousands. We negotiated several thousand dollars off the purchase price. Plus, we knew what the issues would cost before we bought the home. We recommend and would use Gordy again and again."
Real Estate Investors
---
A Kissimmee Home Inspection from State Certified Home Inspector AND a State Certified General Contractor, Gordy Haynes offers a wide dimension for your Kissimmee Home Inspection. If you are buying or selling a home in Kissimmee, be sure to choose a home inspector with years of building and home inspection experience. One of the best choices you could make is use Orlando-Kissimmee's Best Home Inspector, Gordy Haynes. Buying as well as selling is such a challenge today. Whether a first time home buyer or a savvy home investor, a Kissimmee Home Inspection is important. A Home Inspection and Optional Kissimmee Inspection Cost Estimate, could help you get the best possible price on many of the inventory houses the Banks and Private Sellers need to liquidate. By having our Kissimmee Home Inspection as well as our Optional Cost Estimate, you could better improve your buying odds. Ad our optional "Cost Estimate" and you could save thousands in your negotiations with the Banks or Sellers for the short sale or inventory home. Look at our sample Inspection Reports AND our sample Cost Estimates and you'll see what we mean. Only our Kissimmee Home Inspection can offer all the services that are special and unique in your home buying process. Remember...If you're buying or selling a home, YOU NEED A KISSIMMEE HOME INSPECTION . We are an Affordable, Experienced, Licensed, Insured and Knowledgeable State Certified Kissimmee Home Inspection Company. In fact, a Kissimmee Home Inspection by Gordy Haynes, will give you an insight to many things most sellers and buyers never realize exist. Our equipment, Home Inspection Report software and inspecting knowledge is legend. As you think about your Kissimmee Home, remember the Experience and Inspection Knowledge of Gordy Haynes is paramount to the quality of your Home Inspection. Make the right the choice. Look at our background, licenses, equipment and knowledge, the Sample Cost Estimate, then call Gordy Haynes for one of Kissimmee's Best Home Inspection Services.
Kissimmee Home Inspection and Gordy Haynes go hand in hand with Competitive pricing and our Home Inspection Experience is unparallel. You ALWAYS get what you pay for. Our Home Inspector will see that your home inspection will give you both an informed perspective as well as peace of mind. When you're ready for your Kissimmee Inspection, just give us a call. Five days a week 8:00 AM to 7:00 PM. We've done many inspections over the past thirty years and we hope you'll choose us for your next Kissimmee Home Inspection.
---
Sample Home Inspection Images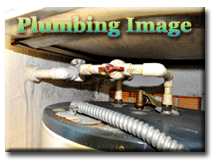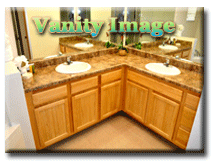 ---
A Kissimmee Home Inspection From Us
We want 100% customer satisfaction. With a Kissimmee Home Inspection from Gordy Haynes, we intend to make you one of our many satisfied Kissimmee home inspection clients. Kissimmee home sellers or Real Estate investors. We are State Certified Home Inspector and Licensed General Contractor and have been established for more than thirty years in the industry and offer reliable Home Inspections in all Kissimmee areas. We look forward to doing your next home inspection. Gordy Haynes... Kissimmee Home Inspector!
Remember, for an a great Kissimmee Home Inspection...
Call

One Of Kissimmee's Best Home Inspectors: Home Inspector Gordy Haynes
One Of The Best Kissimmee Home Inspection At The Best Price
Providing One Of The Best Home Inspection Services For The Following Areas;
Orlando, FL, USA; Winter Park, FL, USA; Apopka, FL, USA; Kissimmee, FL, USA; Sanford, FL, USA; Doctor Phillips, FL, USA; Celebration, FL, USA; Reunion, Four Corners, FL, and locations within 20 miles; Isleworth, East Lake, FL, USA; Edgewood, FL, USA; Conway, FL, USA; Eaglebrook, Citrus Park, FL, USA; Casselberry, FL, USA; Winter Springs, FL, USA; Maitland, FL, USA; St Cloud, FL, USA; Champions Gate, Four Corners, FL, USA;
Winter Park Home Inspection, Sanford Home Inspection,
Orlando Home Inspection, Apopka Home Inspection
Winter Garden, Ocoee, Edgewood, Geneva, Belle Isle, Lake Buena Vista, Windermere, St. Cloud, Celebration, Champions Gate
Gordy Haynes-One Of Kissimmee's Best And Most Experience Kissimmee Home Inspectors
All Kissimmee Home Inspections now "INCLUDE" Thermal Imaging.
---