Welcome to Orlando Home Inspection. Gordy Haynes is a Certified Home Inspector and provides home inspection for the following Inspection Types:
Buyer Home Inspection. Get peace of mind knowing you have someone with ONLY your interest in mind with your Orlando Home Inspection.

Seller "Pre-Listing" property inspections. Find out the issues BEFORE you sales becomes bogged down with newly discovered home inspection problems by the Buyer's Home Inspector.

Insurance 4pt & Wind Mitigation Inspection Referrals. Referrals are also available with your Orlando Home Inspection. If we provide a referral for an inspection we don't do, nothing about it is ever guaranteed. You make the decision to use them or not. HOWEVER, We ASK THEY GIVE OUR CLIENTS "SOME" DISCOUNT. The goal with a home inspection referral service is to add inspection value to the CLIENT!

We Offer An Optional Cost Estimate Of The Inspection Problems And Issues Found. That runs $425.00 per $25,000.00 of estimate produced. It's profound as a buyers negotiation tool and it gives both the buyer and seller an idea of possible "additional expenditures" someone will have to incur.
We provide an Orlando home inspection that includes exterior inspection, roof inspection, interior inspection, electrical, plumbing & HVAC inspection and hundreds of other home and condo inspection items.
For a more detailed overview of What Our Service Is About, just brows our home inspectors site.
An Orlando Home Inspector that is easy to talk to AND easy to understand. Contact Us today and see how easy it is to schedule your Orlando Home Inspection.
---
Read Some Of Our Reviews Here
An Orlando Home Inspection we feel is just the best. Can't imagine any home inspection firm doing a better job. Very nice and knowledgeable guy. We looked at his reviews and agree with all we read. Recommend for sure. Dave, Orlando
My wife and I are Orlando home buyers. We didn't really have a clue to many issues Gordy pointed out. Not just problem issues, but he explained many items and systems in a way that is important to us. Thank you Gordy. Joe & Kim, Orlando
Great inspection company. Great report. 62 pages long. We passed on the home but are thankful we discovered the issues (al. wiring). We appreciate it Gordy, good luck to you. Highly recommend!! Mr. Quale, Orlando
---
Checkout Our Many Orlando Home Inspection YOUTUBE VIDEO'S
---
Why have Gordy Haynes: Orlando's Best home Inspection, Do Your Inspection?
Inspection of your home will give you the information to help make a better informed decision. You get just one chance to get it right. Get a home inspection from someone that knows construction and has built thousands of square feet of Orlando Real Estate. Click Here To See How To Schedule Your Orlando Home Inspection.
Think about that for a minute. Wouldn't you rather have someone with more than thirty years as a General Contractor and Orlando Home Inspector do your Orlando home inspection than a new, still learning home inspector. The lesser experienced home inspector may be cheaper, but you always get what you pay for.
---
Sample Orlando Home Inspection Images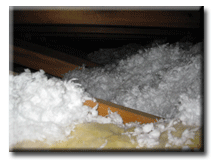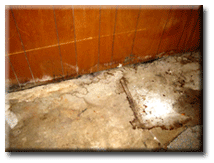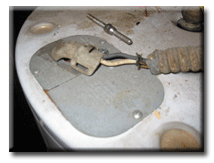 Images are just a sample of issues we discover in many Orlando Home Inspections
An Orlando Home Inspector Providing Home Inspections For;
Orlando, Winter Park, Apopka and Kissimmee, Florida
More Than Thirty Years Industry Experience!