Welcome to Orlando Home Inspection. Gordy Haynes is a Certified Home Inspector of Orlando's Best Home Inspection, LLC. and provides home inspection service for the following
Buyer Home Inspection. Get peace of mind knowing you have someone with ONLY your interest in mind with your Orlando Home Inspection.

Seller "Pre-Listing" property inspections. Find out the issues BEFORE you sales becomes bogged down with newly discovered home inspection problems by the Buyer's Home Inspector.

Insurance 4pt & Wind Mitigation Inspection Referrals. Referrals are also available with your Orlando Home Inspection. If we provide a referral for an inspection we don't do, nothing about it is ever guaranteed. You make the decision to use them or not. HOWEVER, We ASK THEY GIVE OUR CLIENTS "SOME" DISCOUNT. The goal with a home inspection referral service is to add inspection value to the CLIENT!

We Offer An Optional Cost Estimate Of The Inspection Problems And Issues Found. That runs $450.00 per $25,000.00 of estimate produced. It's profound as a buyers negotiation tool and it gives both the buyer and seller an idea of possible "additional expenditures" someone will have to incur.
New For 2017...
Buyer & Seller Walk-Through
Discounted Security Assessments
Household Dust Sampling
Special Broker & Agent Meet & Greet

For Property Inspections Prior To 1965;

Additional Fees May Apply

Additional Scheduling May Be Required

ASK FOR DETAILS!

We No Longer Offer Inspections For Homes With Crawlspaces...Ask For A Details!
Orlando Home Walk-Through: Two Types;
Seller / Buyer Walk-Through #1, no report but a lot of information: Cost... 46 % less than the standard home inspection fee. With this, my client walks with me around and through the home and we discuss any issues I see. I don't walk the roof but I look for visible signs of issues from the ground as well as the inside walls and ceilings. You have the opportunity to ask questions concerning anything that's on your mind. Takes about an hour for a 2,000 Sq/Ft home.

Seller / Buyer Walk-Through #2, no report but a lot of information and...: The same scope as above with the addition the HVAC air handler is opened and inspected, the main electrical service panel is opened and inspected. 33 % less than the standard home inspection fee.
Who Might Want This?
A seller that wants a heads up on the condition of the home before listing it without paying for a full Orlando home inspection.

A buyer that wants a general condition check for major items that will stand out and could be a possible deal breaker BEFORE THEY TIE UP DEPOSITS AND TIME. (Note: you can't do the second option, to open panels, etc. until you have a signed contract unless you're the owner / seller.)

A buyer that is under contract and you want a little more information from a Florida State Licensed Certified Orlando Home Inspector, than the basic walkthrough provides, and just check out the major systems of the home in more detail.
While there is a great difference compared to to full Orlando Home Inspection report, many times it's a great way to save a lot of money with your home inspection and still have a licensed Florida home inspector, with more than thirty years industry experience look at your Orlando home buying and Orlando Seller considerations. I always offered this to repeat clients, but I have had a number of clients approach me with it, so I've decided to add this service to those that want it.
New For 2017, Discount Home Security Assessments
As a Florida State Certified General Contractor & Orlando Home Security Contractor we now offer discount Home Security assessments when you order a Security Assessment with your Orlando Home Inspection. We do everything from home entrance enhancements to Orlando Safe Rooms and full ballistic rate Orlando Panic Rooms. Just ask for details when you order your Orlando Home Inspection. See our Orlando Home Security link here.
New For 2017, Contact Dust Testing Of Household Dust
When we see excessive or pronounce build up of what we call "More Than Typical & Usual" household dust, we can now collect two or more samples, send it to one of our two certified testing labs, and within 24 hours of receiving the results, can tell you to a prominent degree;
What's in your dust

Where it may be coming from

What we recommend you do about it

What local, licensed professional or tradesman you may want to call to address the issue.
This is profound when you have allergies, breathing or other health issues or just want to know "Why" there's so much dust and what you can do to eliminate much of it. You can NEVER ELIMINATE all dust in and around your home, but it you have health concerns, we recommend finding out what you and your family are living with. We can't test for mold, asbestos or lead, we testing the dust, but the if the results come back that indicate mold for example, we'd recommend a local licensed mold assessor to get involved and help you address the process of assessment and remediation. Maybe you need an indoor air quality specialists or licensed HVAC contractor, we'd have referrals for those as well.
The contact sampling is simple, easy and quick and the results are profound. Ask about it when you schedule your Orlando home inspection. Two samples are just $150.00 and that includes;
Collecting the samples

Preparation and lab processing and turn a around

The lab report

Local recommendations for professionals to help you improve the issues
---
What We Inspect
We provide an Orlando home inspection that includes exterior inspection, roof inspection, interior inspection, electrical, plumbing & HVAC inspection and hundreds of other home and Orlando condo inspection items.
For a more detailed overview of What Our Service Is About, just brows our home inspectors site.
An Orlando Home Inspector that is easy to talk to AND easy to understand. Contact Us today and see how easy it is to schedule your Orlando Home Inspection.
---
Read Some Of Our Reviews Here
An Orlando Home Inspection we feel is just the best. Can't imagine any home inspection firm doing a better job. Very nice and knowledgeable guy. We looked at his reviews and agree with all we read. Recommend for sure. Dave, Orlando
My wife and I are Orlando home buyers. We didn't really have a clue to many issues Gordy pointed out. Not just problem issues, but he explained many items and systems in a way that is important to us. Thank you Gordy. Joe & Kim, Orlando
Great inspection company. Great report. 62 pages long. We passed on the home but are thankful we discovered the issues (al. wiring). We appreciate it Gordy, good luck to you. Highly recommend!! Mr. Quale, Orlando
---
Checkout Our Many Orlando Home Inspection YOUTUBE VIDEO'S
---
Why have Gordy Haynes: Orlando's Best home Inspection, Do Your Inspection?
Inspection of your home will give you the information to help make a better informed decision. You get just one chance to get it right. Get a home inspection from someone that knows construction and has built thousands of square feet of Orlando Real Estate. Click Here To See How To Schedule Your Orlando Home Inspection.
Think about that for a minute. Wouldn't you rather have someone with more than thirty years as a General Contractor and Orlando Home Inspector do your Orlando home inspection than a new, still learning home inspector. The lesser experienced home inspector may be cheaper, but you always get what you pay for.
---
Sample Orlando Home Inspection Images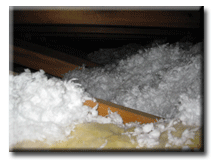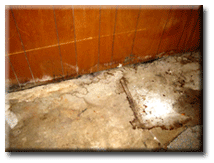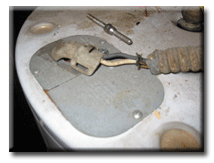 Images are just a sample of issues we discover in many Orlando Home Inspections
An Orlando Home Inspector Providing Home Inspections For;
Orlando, Winter Park, Apopka and Kissimmee, Florida
More Than Thirty Years Industry Experience!